One of the most difficult things for some women is to figure out WHAT TO WEAR, HOW TO PREPARE FOR A BOUDOIR SESSION, and WHAT TO BRING for a boudoir session. Do I go with a corset, lace, teddy, garter, thigh highs, panties and bra? And for the color?  The options are endless! I want to suggest 10 tips to make your boudoir photography session successful!
1. Practice, practice, practice posing in the mirror.
2. Book a makeup artist and/or hair stylist!! This will improve your images times 10!
3. Try to stay away from the neon lingerie; it tends to 'glow' in images.
4. Choose outfits that flatter your figure and body type. If you have your stomach as a problem area, go for a sexy corset!
5. Tanning is not necessary. A tan can actually show up orange in the images.
6. DO NOT show up to your session wearing tight clothes.  Loose-fitting clothing such as a dress & no bra (they tend to leave lines on the skin)
7. Bring many outfit options & high heals!
8. Bring accessories….  jewelry, scarf, tie, props such as a key, hair piece, flowers, cupcakes, magazines, feathers, etc.
9. Eat a snack before your session.
10. Be on time so you can be more relaxed and ease into your session.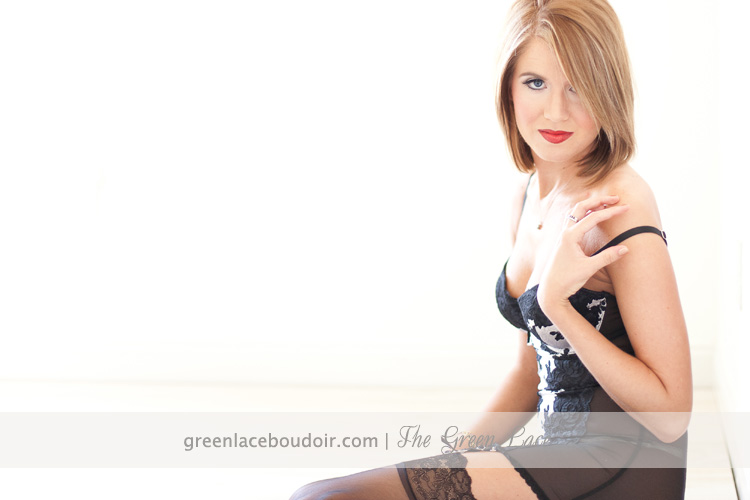 Makeup: Sylvia Smith, Promakeup Artist Studios / Hair: Jeanne Shrader, Attitudes Day Spa